Overview

Background of CICE Establishment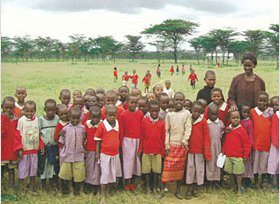 Education has been widely regarded as one of the central foundations of development in developing countries.
Accordingly, international cooperation in education will play an important role in their future development. It is essential for Japan, as one of the leading ODA partners, to contribute to educational development in developing countries, cooperate with other partner countries and international organizations and utilize Japanese knowledge and experience concerning its own educational development.
CICE was established in Hiroshima University in April 1997 as the first Japanese research institution in the field of education and development. CICE organizes practical research related to international cooperation in education in the developing world in order to contribute to the effective and efficient implementation of Japanese educational cooperation and functions as a network center for Japanese practitioners and researchers in this filed.