Message from Director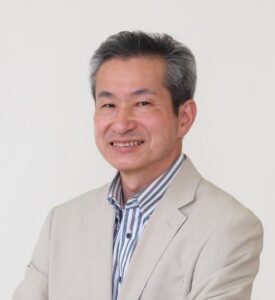 It has been three years since the COVID-19 pandemic has brought all human activities into confusion. Education is no exception. This is precisely an urgent global issue that involves both developing and developed countries. Furthermore, serious problems surrounding Ukraine which threats universal values of peace, human rights, democracy and coexistence shed a dark shadow on the global economy and our life in general. The damages and injuries will be hard to heal. Both incidents deeply influence our conventional efforts, sense of priority, and lifestyle among others. Certainly, there are spots of areas where people are suffering even more every day for their peculiar situations.
The importance of overcoming urgent issues that cut across regions and generations, adopted as SDGs in 2015, is even more pronounced now. What have been brought about by the changes over the past several years and innovative responses to them? What questions do they pose and what answers do they have in coping with persisting problems? There is no doubt about key roles education has toward achieving the entire SDGs. At this mid-point year into 2030, we are acutely aware that we, researchers, must fulfill our roles to critically examine, share knowledge and collaborate with partners for solution.
Turning to CICE, this is our 25th year since its establishment in 1997. At this milestone, two important developments have happened. One of them concerns an organizational matter. Hiroshima University has launched the IDEC Institute in this academic year. The new Institute draws on the stock of expertise accumulated in areas of international cooperation and development by the former IDEC which preexisted prior to the reorganization of graduate schools. It will serve as the hub of transdisciplinary practical research and lead the globalization efforts of the entire Hiroshima University. CICE has joined this new Institute to play pivotal roles.
Another is the renewal of Journal of International Cooperation in Education as a fully-reviewed open-access journal, in partnership with the globally renowned publisher, Emerald Publishing, with the powerful first-class editorial board members. With this new JICE, we will be a unique frontrunner in the academic dialogue, going beyond the established conventional methodologies in addressing issues of education policy and practice in developing countries.
CICE will continue to break new ground, building on the personal and organizational networks we have developed. Your support and guidance will be most appreciated.
Kazuhiro Yoshida, Director  

April 2022