Message from Director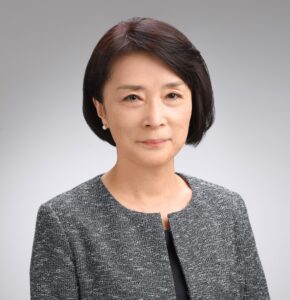 My name is Yoko Ishida and I have been appointed as the Director of the Center for International Cooperation in Education (CICE) at Hiroshima University as of April 1, 2021.
The spread of the novel coronavirus infection (COVID-19) poses a great threat to our efforts aimed at promoting research and practice of international cooperation. There are concerns that COVID-19 will not only halt the progress and achievements of international cooperation, but also create further disparities. In these circumstances, identifying the role that CICE, the Center for the Study of International Cooperation in Education should play is a major challenge in front of the newly appointed director.
Last year, the activities of CICE were not left unaffected by COVID-19. We were not able to hold discussions with Japanese and international researchers at academic conferences or observe educational settings in developing countries as we had done previously. By contrast, the "Africa-Asia University Dialogue for Educational Development" Network (A-A Dialogue), for which CICE serves as the secretariat, has been able to hold meetings more frequently than previously using online applications.
Through the online meetings, information on the impact of COVID-19 on schools and children in each member country, including information about the measures taken by the government, was shared. The possibility of joint research aimed at the comparative analysis of the current situation and solving existing issues has been discussed. There is a growing momentum for writing academic papers. We are hoping to publish a collection of papers and hold an international online forum once a certain amount of outputs is accumulated. Considering the coronavirus pandemic, I believe that the first thing that CICE should focus on is understanding the impact of COVID-19 on schools in cooperation with researchers in various countries, exploring theoretical and practical solutions through joint research based on evidence, and disseminating the findings domestically and internationally.
Since its establishment in 1997, CICE has continued its innovative activities. We would like to express our sincere gratitude for the warm support and encouragement that we have received. From now on, I will work together with Prof. Kazuhiro Yoshida, former Director of the Center and Prof. Tatsuya Kusakabe, Deputy Director to make the most of the valuable cooperative relationships that we have built to date, and to fulfil the mission of the Center with the help of professionals from a wider range of spheres.
I look forward to your continued guidance and encouragement.
Director  Yoko Ishida

April 2021